Happy Halloween from Healthcare Nerds
Some spooky facts on this holiday:
There are 7 million uninsured individuals in California. That's a fifth of our state's population. One in three Latinos in California is uninsured, and one in four uninsured Americans will lose almost all of their savings because of medical bills.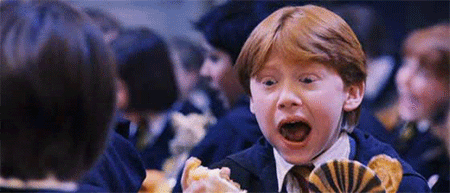 A study in the New England Journal of Medicine has shown that Medicaid expansion was associated with 19.6 fewer deaths per 100,000 adults.  For reference, the breast cancer mortality rate is 22.6 deaths per 100,000 adults.
Medicaid expansion literally saves lives, and yet, over 20 states have yet to move forward on expansion plans.  In Texas alone, there are 1.75 million uninsured adults who would be eligible for Medicaid expansion. In total, almost 7 million uninsured adults would be eligible for Medicaid expansion in these states.
Via: The Advisory Board Company
Almost a quarter (24%) of California's workers were uninsured in 2011.  In that year, more than half (54%) of California's uninsured children were in families where the head of household worked full-time.  In other words, for a great number of these families, a full-time job's wages were not enough to afford health coverage.
Despite having very low incomes, the safety-net population spent more out-of-pocket for health care (3.2%) as a percentage of income than the non-safety-net population (1.7%).
And on average, individuals with serious mental illness die 25 years earlier than the general population.  Those with both a serious mental illness and substance use disorder have even worse mortality/morbidity rates. Overall life expectancy in the US is 79 years.
Boo.
Tags: nonsense